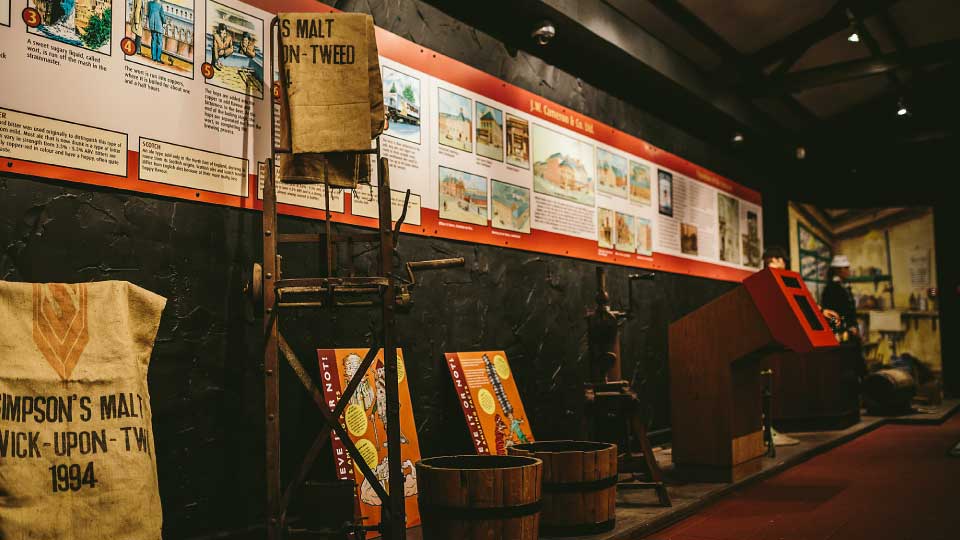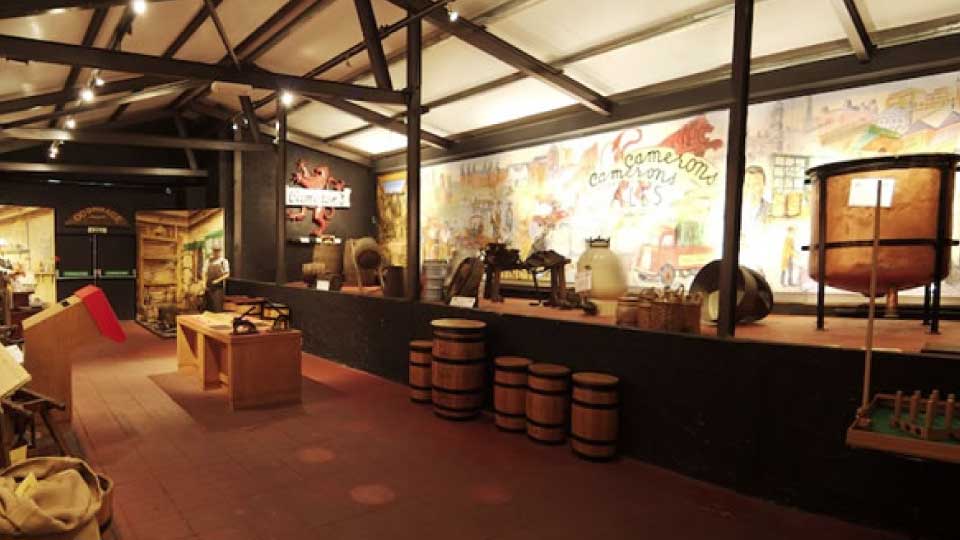 Brewery Tours
Take a tour of the historic Lion Brewery with one of our experienced and highly knowledgeable guides.
Step back in time to discover how and when Camerons Brewery was established. Follow the history of the Company interwoven with the history of Stranton village and the town of West Hartlepool.
Delight in the ephemera and breweriana in our Exhibition Area. Ask questions! Find out about the brands, the beers, the marketing, collaborations and partnerships.
Take in the sights and sounds of the fully working brewery – this is no video or re-enactment this is the real thing!
Smile back at the happy faces of the people behind the production of every Camerons brew.
Tours can be taken at any time on Wednesday from 12 noon to 2 pm: Thursday from 11am to 6pm and Friday from 11am to 2pm.
Tours must be booked by ringing one of the team on 01429 868686.
Private parties can also be arranged.
NEW TOUR WILL BECOME AVAILABLE FROM JANUARY 2022