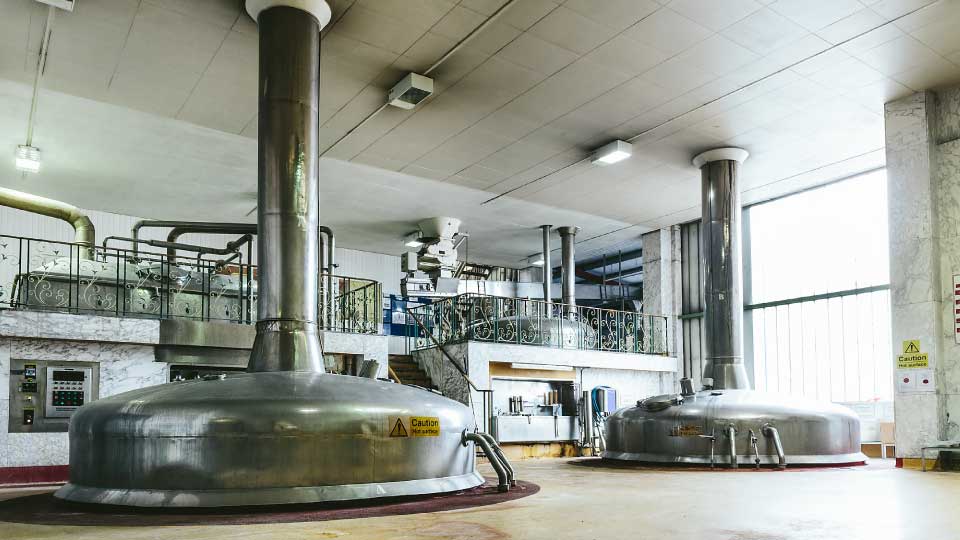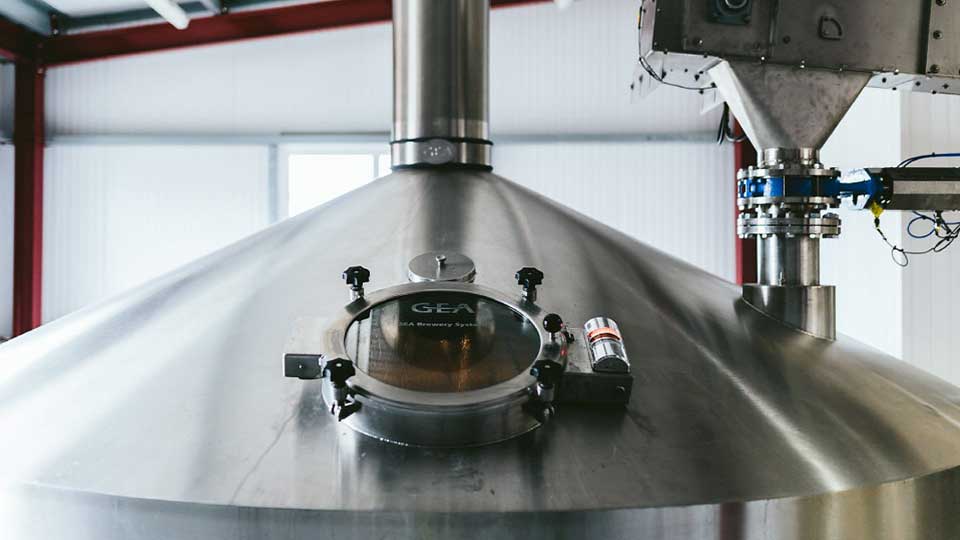 "We are the 9th largest brewery in the UK with a capacity of over 1 million Hectolitres per year."
KEY ASPECTS:
Flexibility – We can brew lager and ale from 225HL batches sizes in our main brewery.  Working with partners we can also create smaller trial/development brews for new product development.
Proven track record – we brew for a number of national and international brewers, currently brewing for 3 of the world's largest brewing companies.
Expertise – We have over 100 years of master brewing experience amongst our team
Continuous Improvement – We operate a continuous improvement philosophy with a minimum NVQ level 2 in CI techniques for all employees. This we way our customer know we can deliver quality products at a highly competitive price.
Quality – We are passionate about great beer and are fully accredited to ISO9000 and BRC standards
Unique – We have a unique wort extraction system, the only Strainmaster in the world, which we believe adds to the flavour and other key characteristics of the beer
Services – our range of services include the following but can be tailored to your needs:
– Brew and Bulk tanker of Ale and Lager conditioned and ready for small pack
– Contract brew and package for the on-trade into keg and cask
– Contract brew and package for on and off trade into bottles
– Contract pack imported beer into keg, cask or bottle
– High Gravity brewing
– NPD work
– Syrup blending facility
HOW WE CAN ADD VALUE TO OUR CUSTOMERS:
Long term contract brewing support for major strategic production footprint changes of National and Regional Brewers.
Outsourcing partner supporting National Brewers and Regional Brewers through growth phases where insufficient capacity exists within their own network.
Provide alternative to intensive capital investment or new brewery development
Absorption of lower volume "tail-end" brands
Scalable solution to New Product development
Brewery Contingency Support during peak supply periods or through those unforeseen circumstances
Temporary support for planned operational shut downs / plant upgrades
Distribution savings through strategic geographical brewing
UK production can provide significant cost benefits over import costs.