The Commercial, Willington
The Commercial at Willington has unexpectedly come on the market due to personal circumstances of the current tenant.
Camerons Brewery are looking for an experienced operator to take over the tenancy of this single room site.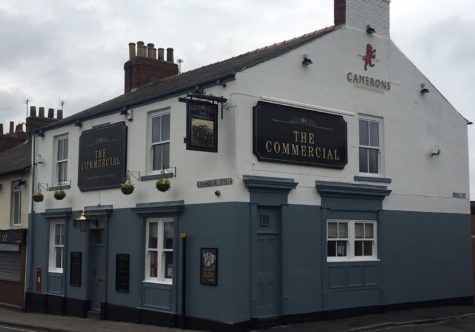 The pub offers 3 bedroom accommodation and has recently benefitted from an external signage & decoration scheme.
The pub has purchased 45.7 composite barrels from Camerons over the past 15 weeks (1Brl = 36gallons)
The rent for the Commercial is £294 + vat per week
Building Insurance Premium is £25 per week
Premises License is £6.00 per week.
Fixtures & fittings rental is £22 + vat per week
Security Deposit required is £3,000
You are tied for all draught and bottled beer, lager, stout, ciders and alcopops
You remain free of tie for wines, spirits & soft drinks
Machine income generated from fruit machines & pool tables are split 50:50 with Camerons Brewery after the rent is paid
You need to take out your own insurance to cover your stock, cash on site, fixtures and fittings & public liability.
The Commercial, 115 Commercial Street, Willington, Crook, County Durham, DL15 0AA