The Victoria – Saltburn
The Victoria pub in Saltburn is an iconic building located close to Saltburn centre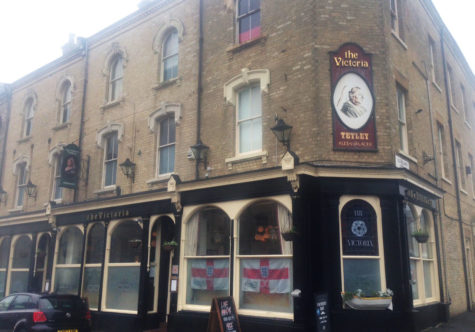 The pub has come back to the market unexpectedly for personal reasons given by the current tenants
The current tenants have built up a successful business over the past 18 months and are renowned in the local area for serving excellent food to a high standard
The carvery that operates every Sunday is extremely popular with both locals and tourists to the area.
The current tenants have also developed 5 x letting bedrooms in previously derelict space in the building
Camerons Brewery are looking for an experienced operator to carry on the great work of the current tenants.
Experience in developing a food business will be advantageous
3 or 5 Year Tenancy Available
MAT 174 Brls
Rent £32,000 on a partial tie basis. Free of tie for wines, spirits & soft drinks only.
Building Insurance £1100 per annum
Security Deposit : £5,000
Fixtures & Fittings : These can be rented weekly or purchased from Camerons Brewery
Catering kitchen
5 x letting bedrooms (NB : trade inventory within bedrooms is owned soley by the current tenants and must be bought directly from them)
First floor function room
If you are interested in the tenancy at the Victoria please e mail our Operations Manager matthew.stancliffe@cameronsbrewery.com with your c.v. and a covering note stating why you think you would make an ideal candidate . At the time of applying you will need to hold a Personal License.
The Victoria, 3-5 Dundas Street , Saltburn-by-the-Sea, TS12 1AH