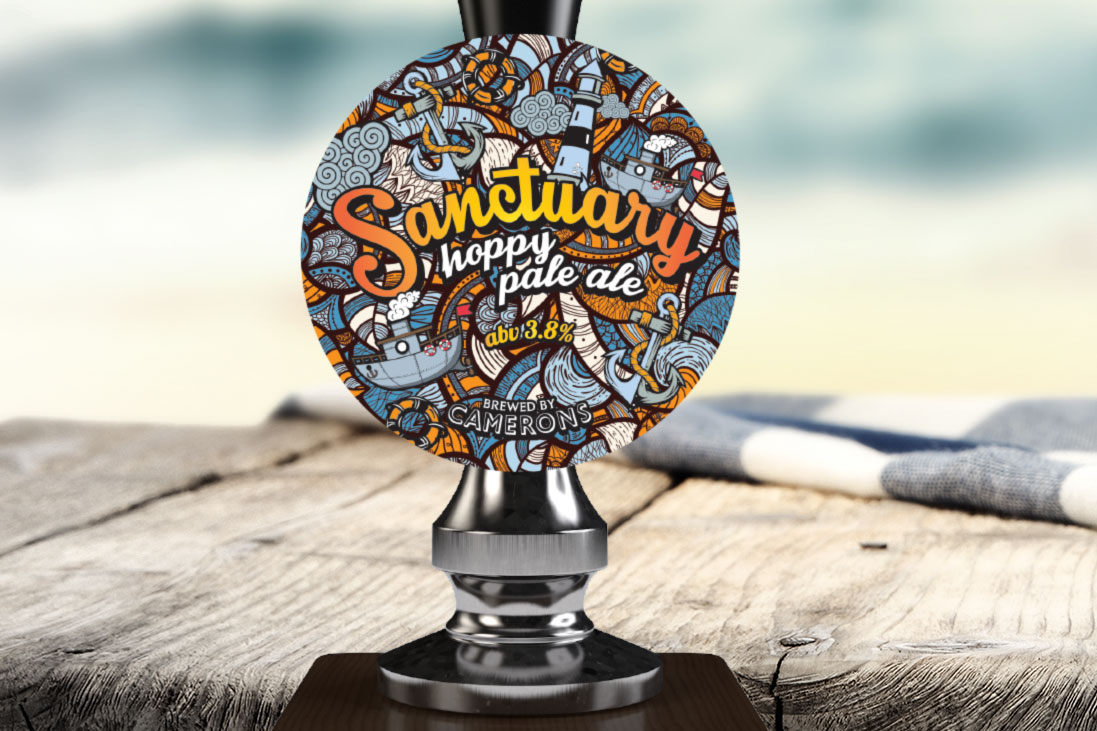 Camerons Add New Brand To Cask Portfolio
Camerons Brewery have today announced that they are adding a new cask beer to their permanent cask ale range.
Sanctuary, which is a 3.8% pale ale, will sit alongside the brewers three other permanent cask brands A-hop-alypse Now, Röad Crew and the Camerons flagship brand Strongarm.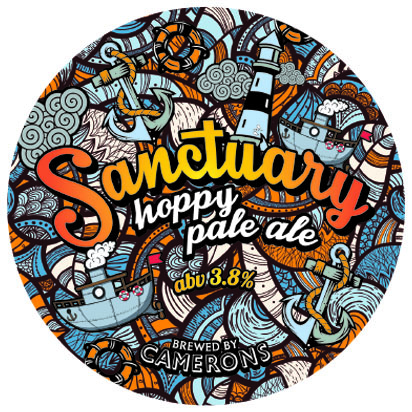 After months of trial and development the brewer tested the brew out during their Winter Trade Launch held at the Head of Steam Leeds in January.  Camerons invited a selection of key UK on-trade suppliers to showcase their beer range with a focus on the new Sanctuary brand.
Phil Bebbington, sales director at Camerons said "When we looked through our fantastic range of beers for 2018 we recognised there was a gap in our portfolio for a session strength pale ale.  We have spent the last 4 months developing a beer with our brewing team that delivered a full flavoured pale ale that was below 4% but, still delivered a delicious hoppy taste".
"We were delighted with the feedback we received on the beer during our Winter Trade Launch and that gave us the green light to start brewing Sanctuary for sale into the on-trade" Phil added.
"The name and design are a celebration of the coastal history and heritage of Hartlepool.  The safe sanctuary of returning home after being out in the wild North Sea" Phil concluded.
Sanctuary is a 3.8% crisp and refreshing session pale ale dry hopped with Citra hops which delivers citrus orange aromas and tastes finished off by a satisfying bitter end.
Sanctuary will be available for sale from 5th March, 2018.
If you are interested in stocking this please email sales@cameromsbrewery.com