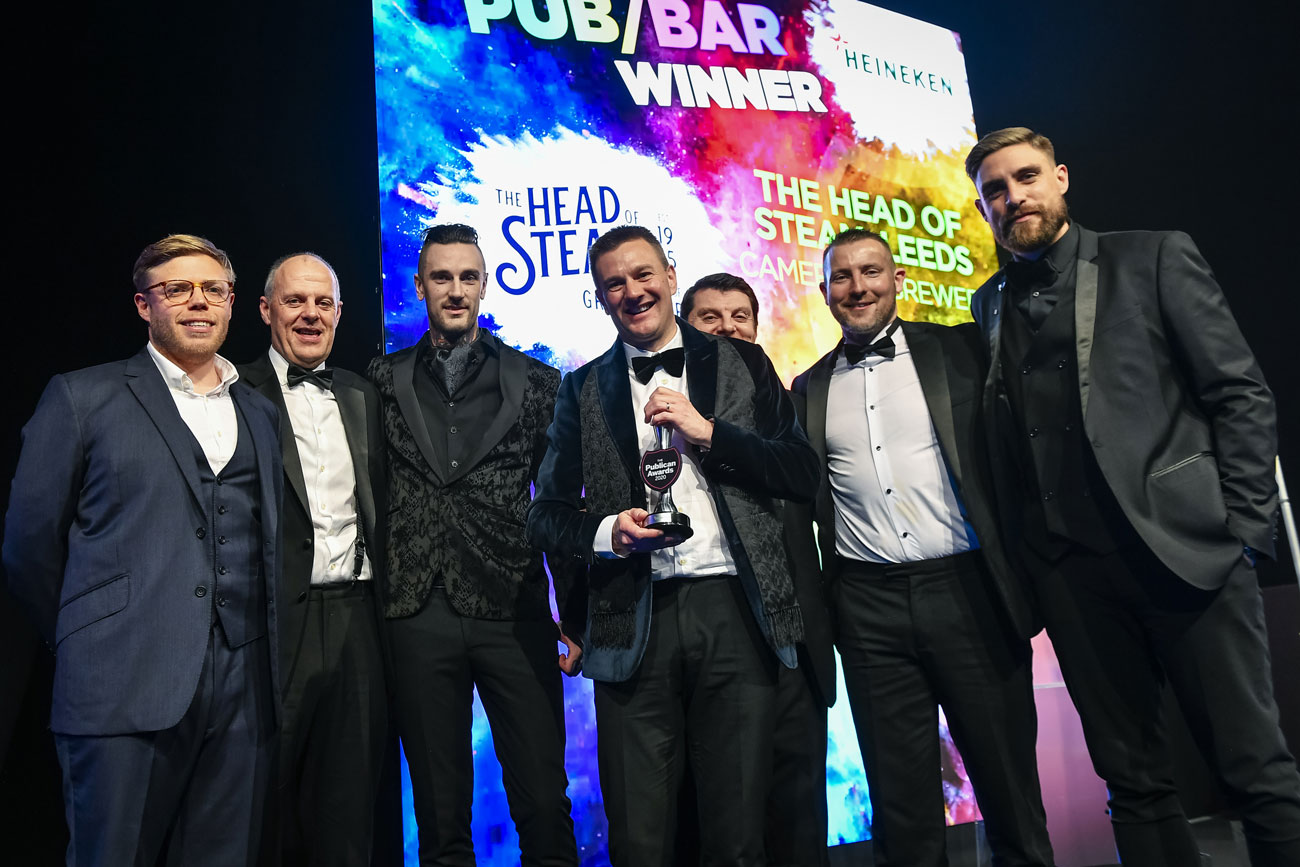 CAMERONS WIN BIG AT PUBLICAN AWARDS
Camerons Brewery are delighted to announce that they were one of the big winners at the Morning Advertiser Publican Awards last night (Wednesday 4th March).
The brewer won the 'Best New Bar/Pub' category for their The Head of Steam venue which is located on Park Row in Leeds city centre. The brewers venue was up against five other new UK bars in their category.
The Publican Awards ceremony took place at Evolution London and recognises the very best achievements in the pub, bar and hospitality industry.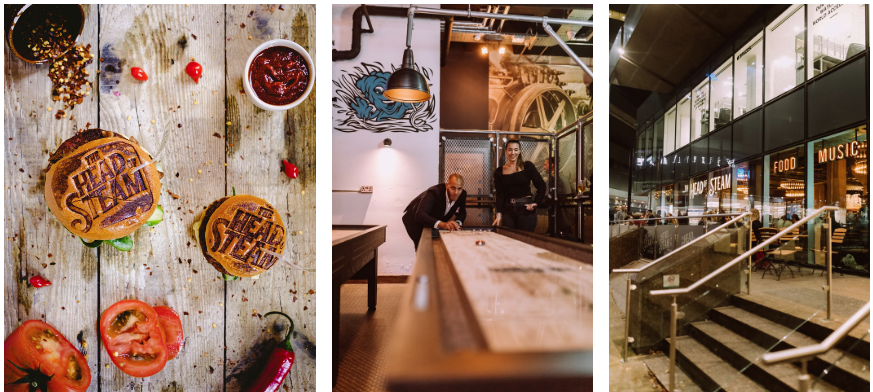 The Head of Steam Park Row, which opened in September 2019, is the 16th The bar in this brand range and forms part of the brewers growing retail estate. The bar offers a wide selection of rotating cask and craft beers alongside a premium range of wines, spirits and soft drinks. The venue also serves a diverse range of food with 40% of the options vegan friendly and includes an experiential gaming area with 2 shuffleboards and retro arcade machines. Live music and beer tasting events are also a key component to the business.
Chris Soley, director and general manager at Camerons said "It is hard to express how happy we are to have won this award. We were delighted to have been nominated for this but we are over the moon to have actually won! Considering the competition we were up against it is a fantastic achievement. We are very proud of this venue and the feedback we have had from consumers has been incredible so far."
"The Publican Awards are our industries version of the Oscars so to have come away with the award is an extremely satisfying moment. I would like to acknowledge the hard work of David (Scott) and his operations team plus the support of everyone at Camerons who have all helped to make this venue a huge success. I would also like to thank to our bankers HSBC for their continued support in providing us with the necessary funding to roll out these award winning outlets" Chris added.
David Scott, head of managed estate at Camerons said "I am absolutely thrilled to have seen our Park Row bar win the award. So much hard work went into the development of this particular site and it is great to see this all pay off. There are so many people to thank but I would like to highlight the efforts of our collaborators Fusion by Design, Hypergram, WDC Entertainment, Pink Gorilla, Bums on Seats and Muted Productions for their support in the development and continued success of this venues. I would also like to highlight the ongoing support of Kieran (Cant general manager at Leeds Park Row) and Mark (Connor operations manager) and the whole team at The Head of Steam for driving our business forward."
"We have continually looked to evolve The Head of Steam brand since we purchased this from Tony and Carolyn Brookes in 2013. They put down a fantastic foundation for the brand which we feel we have developed further over the last 7 years. We can see the improvements and progress to each new venue we have added to our group and we will continue to build on the success of our Park Row venue at future sites" David added.