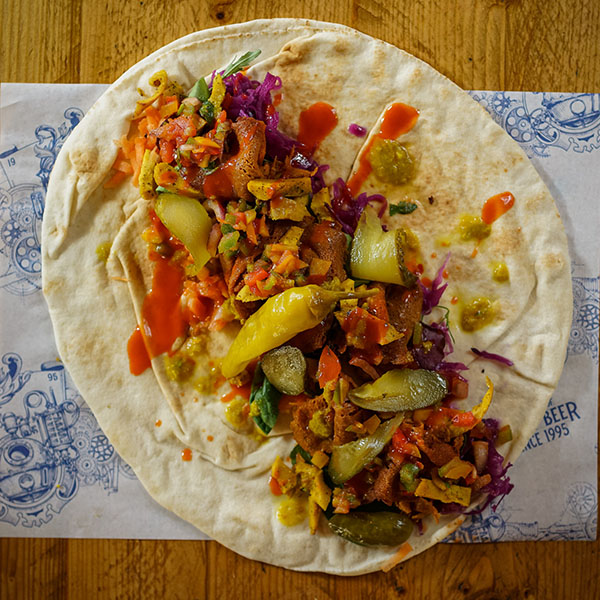 FULL STEAM AHEAD FOR VEGAN MENU
FULL STEAM AHEAD FOR VEGAN MENU

We have continued to develop the range of vegan options at our flagship managed pub group The Head of Steam, as part of a new menu launch for 2022.
Nine of The Head of Steam venues which serve food, have increased their vegan options and this now accounts for 50% of the meal choices on the menu.
Vegan alternatives of their kebabs, burgers, pizzas and desserts are now available to order alongside a number of vegan friendly beers on tap, can and bottle.
Mark Connor, head of operations and brand at The Head of Steam said
"We have been working hard with our suppliers and our head of food development Andy Cherry to increase our vegan options over the last few years.  This has been driven by a huge demand for vegan food and drink options from our customers." 
"It has been great seeing the positive feedback we have had to the new menu already.  The dishes look amazing and the work our team has put into the development of this is fantastic.  At The Head of Steam we pride ourselves at being at the forefront of innovation and we will continue to develop our food, drinks and customer experience throughout our venues" Mark continued.
To celebrate our new menu we are offering a discount of 50% off the price of all vegan dishes throughout January" Mark ended.
The new menu is available to sample in the Birmingham, Cardiff, Durham, Headingley, Hull, Leeds Park Row, Liverpool, Quayside and Sheffield venues.