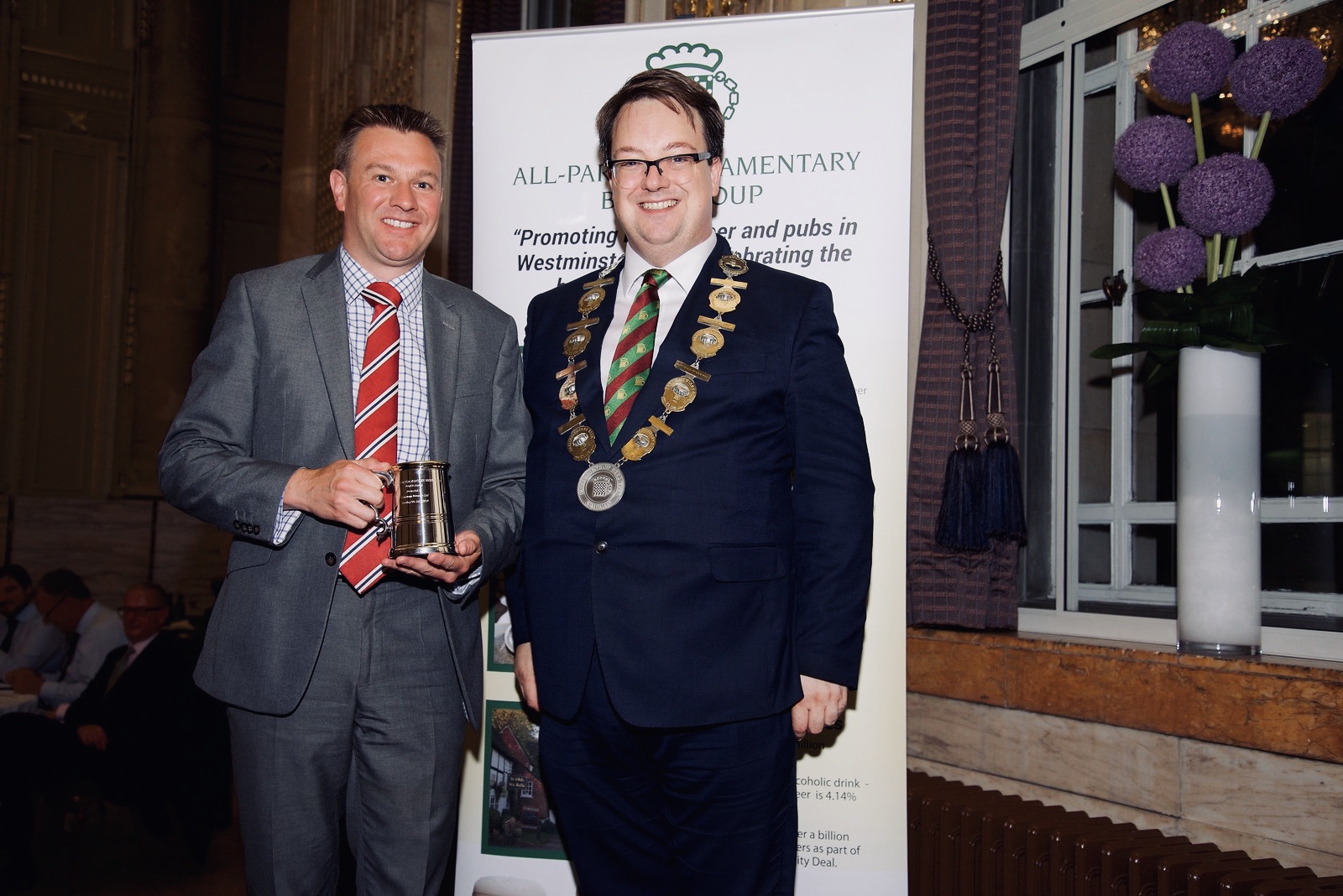 CAMERONS WINS PUBAID AWARD FOR CHARITY FUNDRISING
Camerons Brewery came away as winners of the PubAid Award at the All-Party Parliamentary Beer Group's 25th Annual Beer Awards Dinner.
The event, which was held in Westminster on Tuesday 9th July, was attended by members of parliament, brewers, pub companies, journalists and writers from the brewing and hospitality sector.
Camerons won the PubAid Charity Fundraiser of the Year award which specifically looks at the contribution that brewers and pub companies make to charities, including those in their local community.
The brewer won this award on the back of a number of initiatives it has launched over the past year including their partnership with the RNLI, Toast Ales and local Alice House and Teesside Hospices. The brewer has also been one of the key sponsors of local boxer Savannah Marshall and has provided funding since the London 2012 Olympic Games.
This has helped give Savannah the opportunity to jump from amateur to professional fighter. Across their pub group the brewer has also run the 'World's Biggest Pub Quiz' which has raised money for the Prostate Cancer UK charity.
Previous winners of this award have been Greene King, JD Wetherspoon, Joseph Holt and the Stonegate Pub Company.
Des O'Flanagan, co-founder of PubAid, said: "Everyone on the PubAid Steering Group was hugely impressed by the positive impact Camerons is making in its local community, and by the diverse range of causes they support.
"It's clear that a passion for doing good and helping local individuals and groups runs throughout the company, as their charity initiatives are integrated into the business. They are worthy winners of this award."
Mike Wood MP, chairman of the All-Party Parliamentary Beer Group and MP for Dudley South said "It was fantastic to learn about the various items Camerons had been doing across both the brewery and their growing pub estate. What was great to see was how they have helped support charities and individuals within their own geographical area but also how they have followed this up in their pubs which now feature outside of their North East heartland."
"It is great to see the role a business like Camerons is playing in the North East and the importance it places on supporting the areas their brewery and pubs are based" Mike added.
Chris Soley, chief executive at Camerons Brewery said "We are obviously delighted to have won this award. For us it was great to have been nominated and recognised for the work we have been doing to support our local communities but to win it really is a great sense of achievement. We have seen the list of the previous winners, and we know how much work they do within their local areas, so to be recognised alongside them makes us extremely proud."
"The work we have done recently with both the RNLI and Toast Ales has been really important to us as part of our corporate and social responsibility strategy. As a coastal brewer we have always been a great supporter of the RNLI and the work they do. Being able to donate money on beer sales to them was something we introduced earlier this year and we feel it really strengthens our bond with them on a local and national basis" Chris added.
"We have pubs in areas like Redcar, Scarborough and Whitby and in these towns the RNLI plays a key part within the local community. Working with Toast Ales on a collaboration beer last year also struck a note with us, as we continually look at ways of being more efficient and reducing our waste and carbon footprint within the brewery and pubs. Brewing a beer alongside Toast and using waste bread was an enormous eye opener to us and showed a way of reducing food waste as well as raising funds for the Feedback charity" Chris ended.