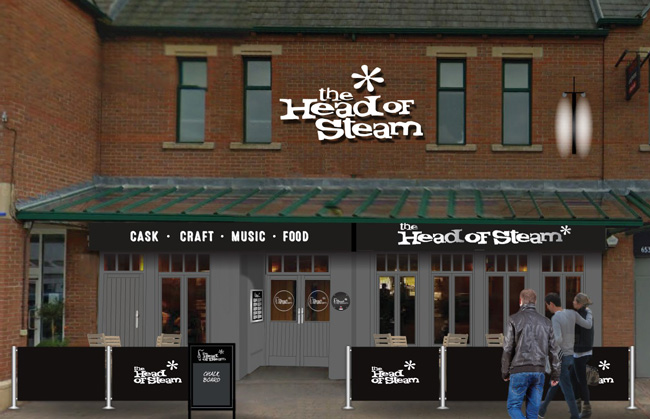 The Head of Steam Didsbury's opening date announced
Camerons Brewery have today confirmed the opening date for The Head of Steam bar in Didsbury.  The venue, located in the Manchester suburb on Wilmslow Road, will open to the public from 5pm on Thursday 1st February.
Camerons began work on the former Sanctuary venue, which has been closed for 4 years, in December.
The Head of Steam, which has developed a reputation for its range of innovative UK and world beers, will have a great selection of keg lines with rotating craft beers, 8 cask ale lines (including beers and real cider from around the region and beyond), plus a selection of premium cocktails, spirits and soft drinks.
The food offering will include a brunch menu as well as a great range of British pub classics with a focus on fresh, local ingredients.  To complement the selection of American beers, the venue will open with a range of burgers and hot dogs.  The menu will also include pizzas, beer & food flights, and more.  A range of vegetarian and vegan options will also be included, offering a varied selection of dishes to customers.
Chris Soley, Chief Executive at Camerons Brewery, said: "We have been looking at a number of venues across the North West and we identified the Manchester area as one of the key places we wanted to open a new site in.  Didsbury is a very popular town and we feel our The Head of Steam venue will be another excellent addition to the fantastic range of bars and restaurants in the area".
"We are currently viewing a number of other potential sites across the UK as we look to continue our expansion of our retail pub estate" Chris added.