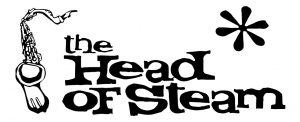 We are delighted to announce our 8th branded Head of Steam venue will be coming to Sheffield.  We will be converting the Old Monk venue, located in the city centre on Norfolk Street close to the Crucible & Lyceum Theatres, in early April.
The Old Monk was added to our growing retail estate in early December and we have been running the venue in its current guise since then.
Chris Soley, Director & General Manager at Camerons said "When we saw the opportunity of adding the Old Monk to our estate it was always our intention to turn this venue into one of premium Head of Steam cask and craft outlets".
"The prime city centre location, so close to the Crucible Theatre, was a key reason why we took over the Old Monk and we believe that it will develop into one of our flagship pubs" Chris added.
The venue will include a new island bar in the centre of the main trading area and will have 16 keg lines and 8 cask ale hand pulls.  A selection of rotating craft beers from UK and world brewers will feature along with a range of Camerons and local breweries cask ales.  In addition a selection of premium wines, spirits and cocktails will also feature.
We have continued our relationship with Longhorns who will be running the kitchen at the Head of Steam serving a selection of their high quality BBQ smokehouse foods.
Work begins at the site from the 17th February 2016.
The news follows the recent acquisition of a new site in Headingley which will also be opening in early April as a Head of Steam venue.