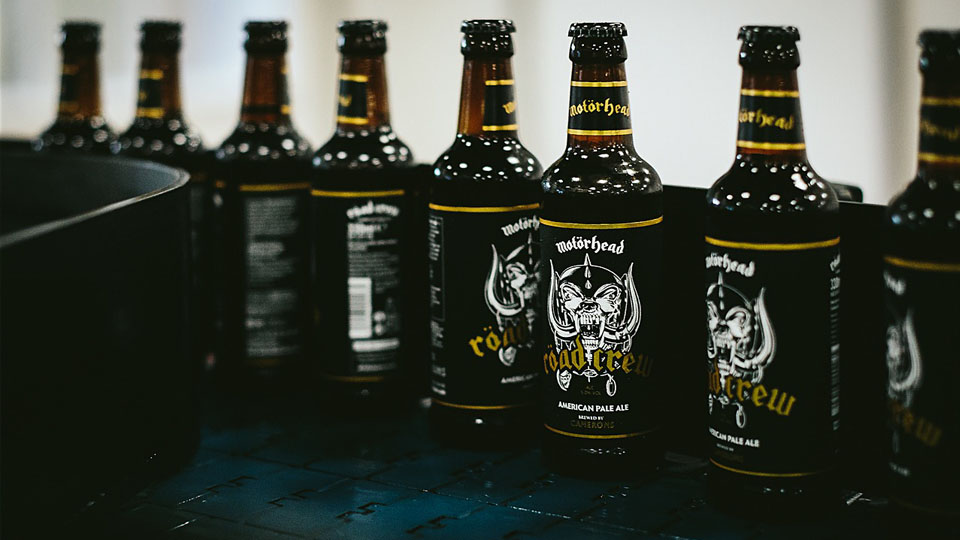 Camerons Motörhead collaboration beer launched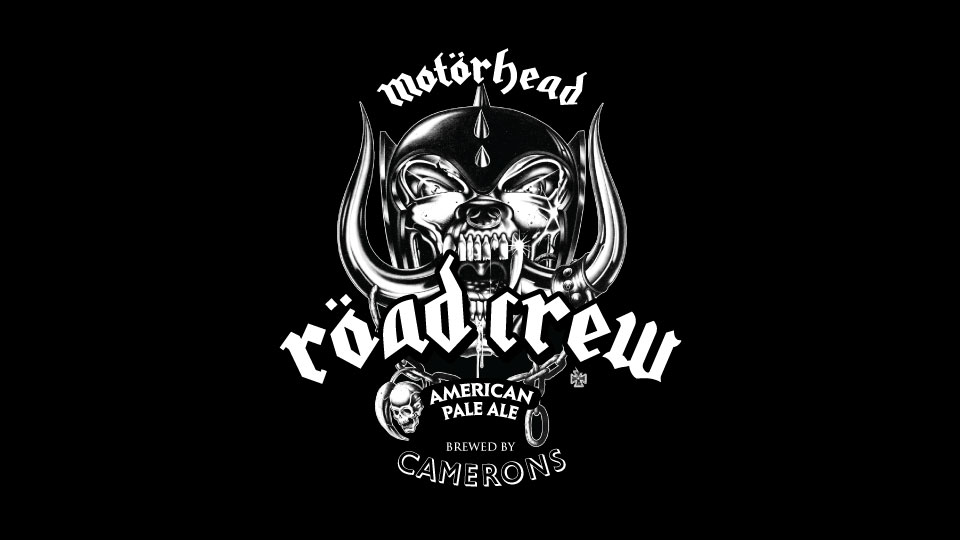 Christmas has come early to Camerons Brewery as their collaboration beer with legendary British rock band Motörhead launches today. Earlier this year Camerons announced it had teamed up with Motörhead and Global Merchandising Services to create an exciting new collaboration beer.
The beer, which has been called Röad Crew, was named after the Motörhead fan favourite '(We Are) The Road Crew', which appears on the 1980s 'Ace of Spades' album. The song was penned as a tribute to the band's dedicated team of roadies. With lines like 'Another beer is what I need', the name fits perfectly for a beer everyone can enjoy.
Röad Crew, which is available in keg, cask and bottle is based on an American style session pale ale and has an ABV of 4.5% (5% in bottle). The beer is golden in colour and has a hoppy citrus and blackcurrant flavour and satisfying bitter finish.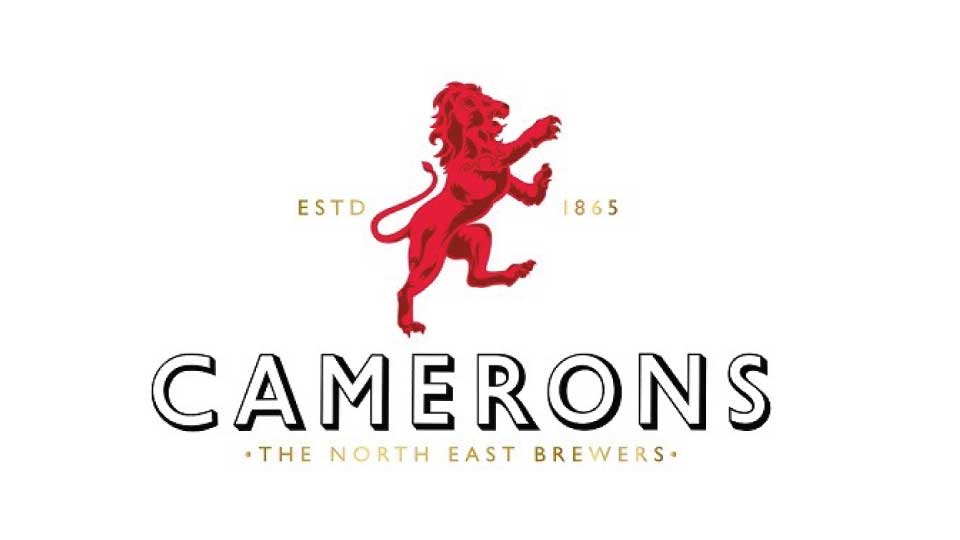 Band members Mikkey Dee & Phil Campbell have played a key part in the development of the beer.
"I'm proud to have been able to develop this beer with Camerons. We wanted this to be an exciting and refreshing brew which is for you, our Road Crew." Mikkey said.
"It has been great fun working with the guys from Camerons on this beer. This is going to be an excellent beer for all Motörhead and rock fans around the world to enjoy." added Phil.
Chris Soley, chief executive at Camerons said "We are delighted to work with the guys from Motörhead to create a collaboration beer from scratch. We've spent a lot of time working together to brew something innovative and sampled a wide range of different styles to ensure we did justice to the Motörhead name. Our primary objective was to create a fantastic tasting beer underpinned by the Motörhead branding"
"The interest in Röad Crew has been phenomenal and we have already sent orders to Denmark, France, Germany, Serbia, Slovenia and Sweden this week. In addition we have sent samples to a number of countries around the world who are looking to stock this from next year" Chris continued.
"It's a fantastic partnership for Camerons brewery and complements our growing Head of Steam pub brand, which we're looking to expand to further cities across the UK", Chris added.
Röad Crew is available to purchase via wholesalers LWC from today and will be available via Matthew Clark from early next year. Customers will also be able to purchase this direct from the Motörhead website and the beer will start being made available in supermarkets from March 2017.
Want to keep updated? Please follow us on social media:
Facebook: /MotorheadBeer
Twitter: @MotorheadBeer
Instagram: motorhead_beer
Website: www.motorhead-beer.com
Global: www.globalmerchservices.com
Camerons: www.cameronsbrewery.com
Email: info@cameronbrewery.com