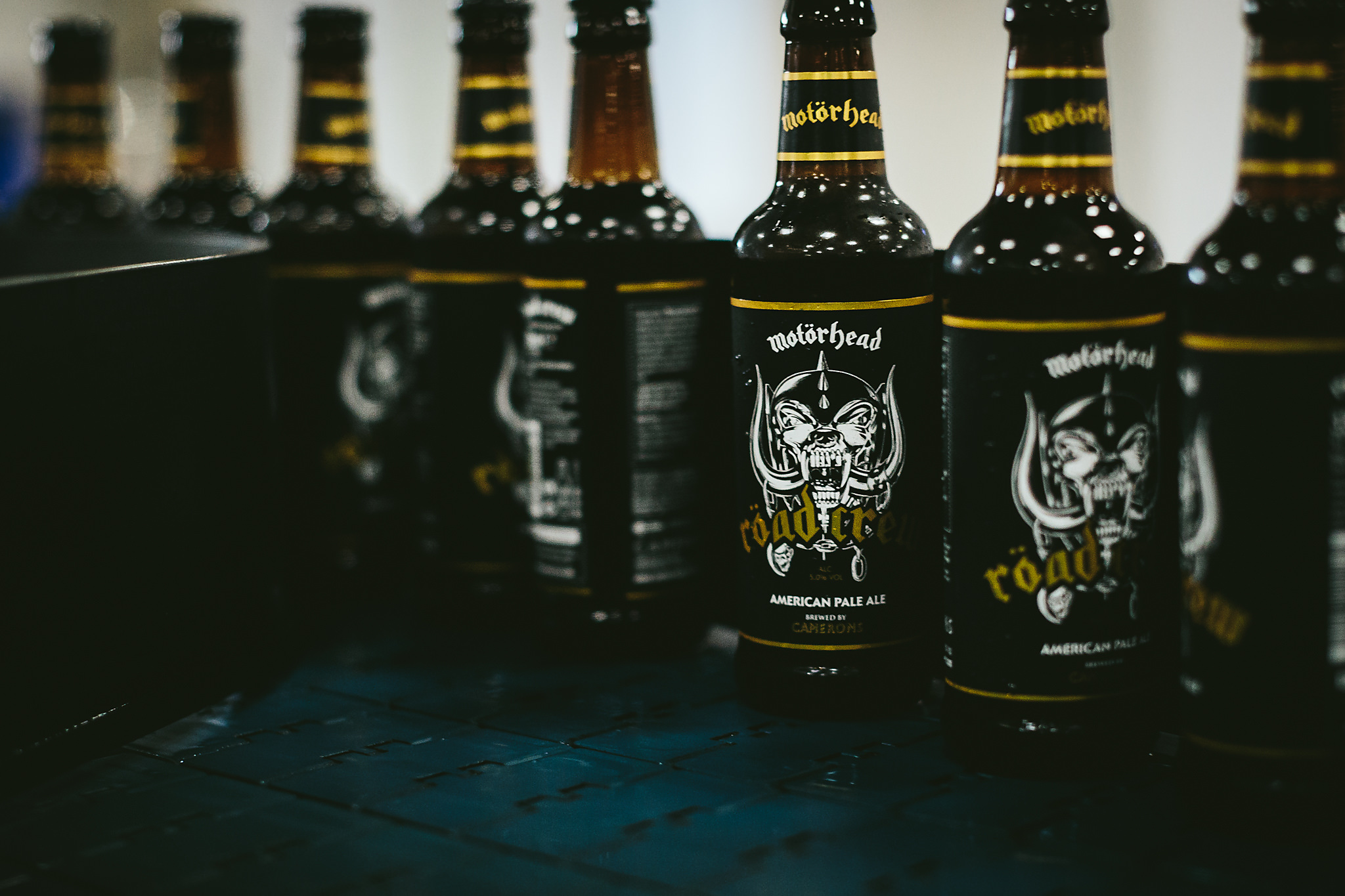 Röad Crew Sales Continue To Grow!
Camerons are delighted to announce they have secured a new national supermarket listing for their Motörhead collaboration beer Röad Crew.
The 330ml beer, which was launched in December, will feature in 300 Morrisons supermarkets from this September.
This follows the brewers successful limited edition Röad Crew 'gift tins' which were sold by the supermarket giant for Father's Day.
In addition the gift tins, which include a branded pint glass and bottle, will feature again in Morrisons on the run up to Christmas this year. Camerons currently have a supermarket listing in 19 Tesco stores in the North East of England.
Since its launch Camerons have seen distribution for the brand grow rapidly with the beer being exported, in both bottle and keg, to 19 countries.
Röad Crew has also featured on a variety of cask guest ale programmes with many of the major brewers and pub companies in the UK. Keg installs are continuing to grow with the beer pouring in pubs in London, Newcastle, Leeds, Cardiff, Sheffield and Brighton.
Röad Crew has also featured at music festivals and events such as Motörhead Day, Download and Amplified Festival and will feature at Humber Street Sesh and Wacken (Germany) in August.
Yousef Doubooni, Head of Marketing for Camerons, said "We have been overwhelmed by the response for this beer. We knew it would prove popular given the passionate fan base is for Motörhead, but it has still taken us by surprise how quickly we have gained distribution for the brand. We still have a number of opportunities to explore and the challenge now is keeping up with the demand".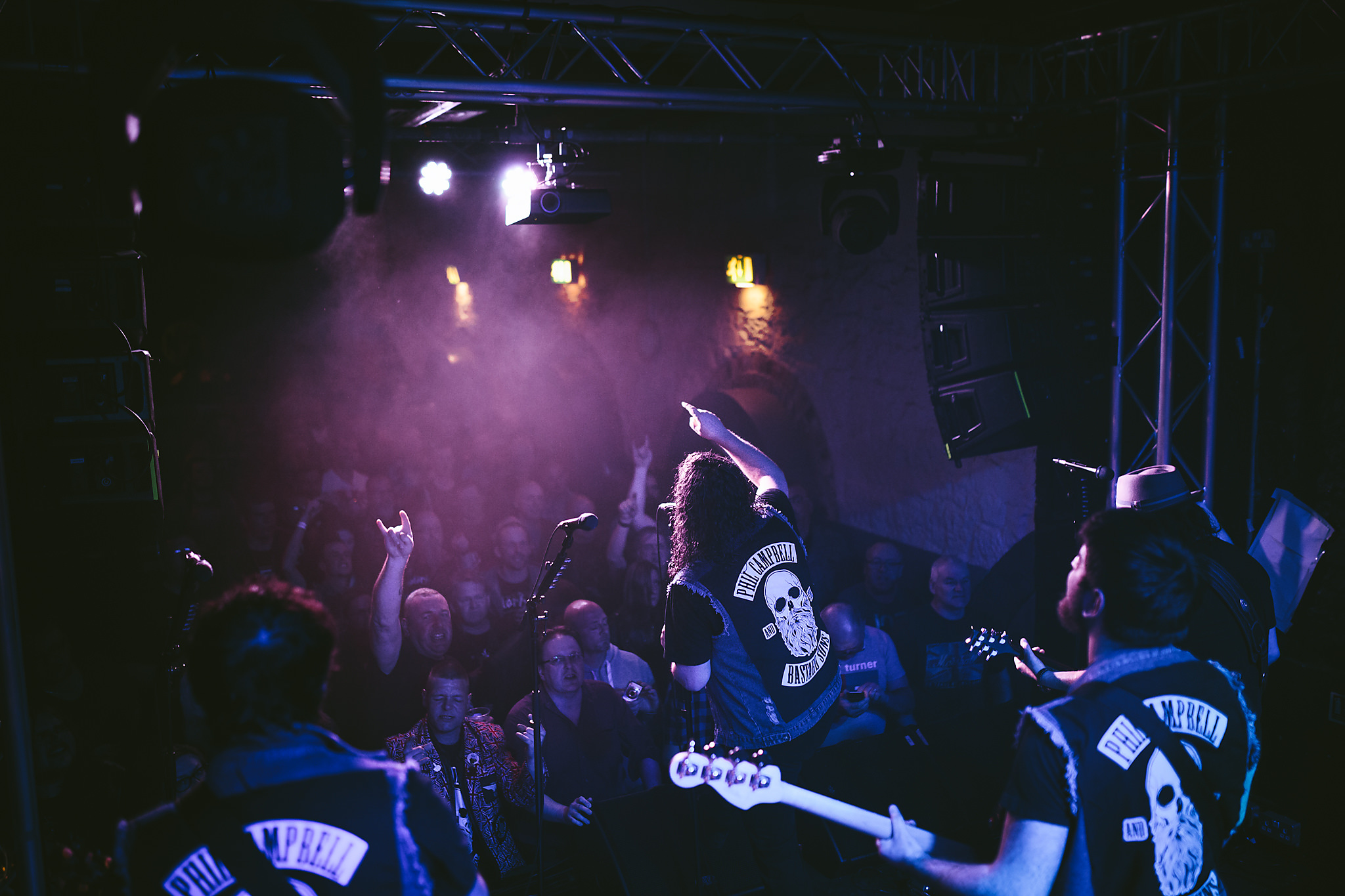 "We are looking to grow distribution for this brand even further across the UK and also around the world. Röad Crew has been exported to many European countries as well as Japan so far and we are looking at new partner distributors in North/South America, Australia and China. In addition we are looking at number of new brews to add to the Motörhead portfolio in 2018" Yousef ended.
Camerons have worked closely with former band members Phil Campbell and Mikkey Dee to develop the beer with both attending the brewers launches in London and Newcastle earlier this year.
Phil Campbell said "Thank you to the fans for loving the beer and showing what true rock n roll is all about. We are the Röad Crew"!
Mikkey Dee added "Time to fill the fridge with some Röad Crew.
Barry Drinkwater Group Executive Chairman from Global Merchandising Services said "We are happy with the overwhelming love for Röad Crew by the fans and rock community, this is a true rock beer for all rock fans brewed by fans".
To get the latest updates on Röad Crew follow their Motorhead Beer profiles on Instagram (@motorhead_beer), Facebook (@MotorheadBeer) and Twitter (@MotorheadBeer) pages.
Or visit www.motorhead-beer.com or www.imotorhead.com for further information.