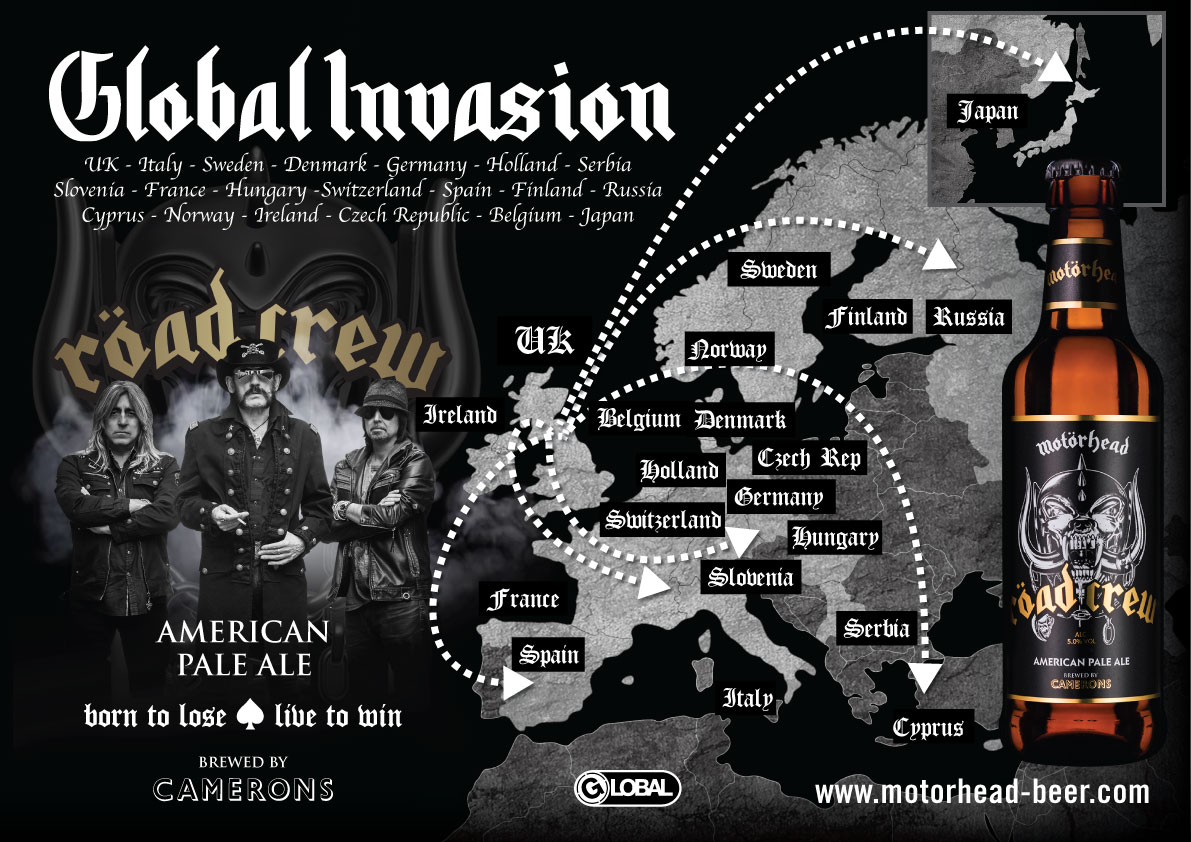 Camerons Brewery has seen the distribution of their Röad Crew beer hit 19 countries following their first order to Japan shipping out this month.
The brewer, working alongside the legendary Motörhead band and Global Merchandising Services, launched the brand at the end of December and have seen it feature in pubs and bars in the UK as well as across Europe.
In addition the beer features in local North East Tesco stores and was available in over 406 Morrisons supermarkets as part of a limited edition gift tin containing glass and bottle for father's day.
Yousef Doubooni, head of marketing at Camerons said "It has been an incredible start for this beer and we are delighted to see it feature in so many places even at this early stage.  To obtain guest cask listing with the likes of Punch Taverns, Enterprise Inns, Heineken, JD Wetherspoons and Coors in the first few months since the launch has been amazing.  Even more exciting to us is seeing the beer been exported in both keg and bottles to 18 European counties and to now get our first order to Japan".
 "It has been great fun working with the Phil Campbell and Mikkey Dee along with the team at Global to develop Röad Crew.  The response we have had from fans has been excellent and we are confident we will see Röad Crew available at more pubs, bars and supermarkets in the upcoming months" Yousef added.
For more information on the beer visit motorhead-beer.com or follow the Instagram, Facebook and Twitter pages.